Brown & Gold Family
of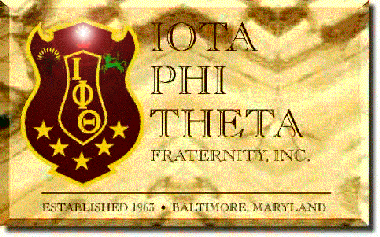 ---
Welcome to the Brown & Gold Web Ring. This ring links all chapters and web sites owned by the Men of Iota Phi Theta . While everyone is welcome to visit, you must be a member of Iota Phi Theta to join. It's been a long time coming !
To join:
1. click here.

2. After submitting your site to the ring, you will get an e-mail message. The rest of the instructions are there!
---
Thank you for visiting, we hope you enjoy your BROWN & GOLD experience. OW! OW! Bros.
---
Bros, if you are experiencing trouble, send me an e-mail Brown & Gold Ringmaster
---
This Brown & Gold Family of Iota Phi Theta site is owned by Bro. DeShon Jackson.
[ Previous 5 Sites | Skip Previous | Previous | Next | Skip Next | Next 5 Sites | Random Site | List Sites ]
---